Custom-Built Computers, Custom-Tailored Solutions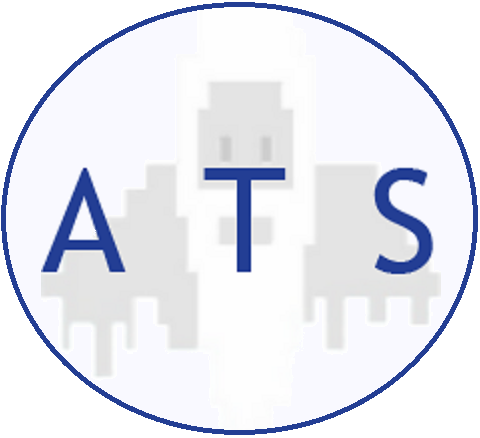 About ATS
Alarid Technical Solutions provides direct answers to your technology questions and exact solutions for the problems of today. We began doing business in 2014 with the goal of providing expert technical support and computer repair services to friends and family at affordable rates. From the beginning, we have believed firmly in the combination of a DIY-mentality, technical expertise, and general resourcefulness to provide the best possible solution at the lowest possible cost. ATS specializes in:


Custom-built Computers - We absolutely love to design the perfect computer for you, whatever your needs may be. Count on us to deliver you the best possible performance at the lowest possible price! Check out our Computers page for current listings and past projects.

Home and Office Network Installation - Whether you need help setting up your router, networking your printer, or even running network drops through your attic, we do it all!

Technical Support and Computer Repair - We offer top-notch support services at competitive rates. You can view a list of our most commonly-used services at our Support page.


Currently, Alarid Technical Solutions is supported primarily by Michael Coultas, chief technician, and Daniel O'Donnell, web designer and resident programmer. Alarid Technical Solutions would like to thank JMA Designs for their help in branding our computers and Rubicon Distribution for their invaluable assistance in opening the door to the world of e-commerce. Alarid Technical Solutions provides exclusive technical support and consulting services to iPoundSounds. We also support and are supported by a variety of other helpful persons and organizations - When you support ATS, you are also supporting our network of IT and design professionals.
ATS NEWS
09/28/2016
It's been a while, but we finally have some refurbished laptops for you guys to check out! Please visit our Refurbished Laptops page.
09/05/2016
The first attempt at a mobile version of Alaridtech.com is now live! You can expect better usability from mobile devices from now on.
07/14/2016
ATS is no longer offering website design and hosting. We have elected instead to focus on what brings us the most pleasure. Alarid Technical Solutions absolutely delights in designing and building custom computers for whatever demanding applications you can dream up! We have had great success over the past two years, and look forward to many more!
05/05/2015
Today marks one year since our website was launched. Since then, our vision of how our website was intended to be used has changed drastically, and we hope to finish enacting those changes before long. You can expect a complete overhaul of the following sections of our site: Browse Computers - we hope to institute an automated listing system that will tie into our contact system; Contact Us - we envision a fully automated contact page that will integrate with the other areas of our site. This, together with the new listing system will constitute our form of online shopping; and Online Payments - customers will be able to initiate payment on their own, and not required to receive a personalized secure link in the future.
04/07/2015
ATS can now accept online payments using your credit card or Paypal account. We are still in the process of implementing our customer self service portal and hope to have it ready soon. For now, you can receive a personalized secure link via email from your ATS sales representative. Contact support@alaridtech.com for details.
04/03/2015
ATS will soon feature online payment options courtesy of Paypal. In the near future, you will be able to purchase computers directly from our website, pay online, and have them shipped directly to your door. We will also be able to accept credit cards at that time. This payment option also applies to our Technical Support Services.
02/21/2015
Today, ATS was honored by Baynbridge of iPoundSounds when we were chosen to design and configure a portable recording studio for an affordable price. We delivered a custom-built, compact and powerful 3.7 Ghz dual-core computer with 4GB of RAM attached to a TASCAM US-2x2 USB Audio Interface and loaded with Pro Tools 10 and FLStudio 10. We are proud to be able to say that Baynbridge is powered by ATS hardware.
07/05/2014
We continue to work on our own site. The hardware section (ATS note: now defunct)has been reworked and we've begun writing the support section. Check it out!
05/16/2014
We have begun the process of implementing our 'first draft' design changes. We will be fine-tuning this design and adding content over the course of the next several weeks.
05/05/2014
We are online! After much server configuration (and sneaking behind my ISP's back) I am proud to bring you version 1.0 of AlaridTech.com! Michael and I are hard at work updating the site's style and adding new content. Stay tuned.